Here at Carcheck123 you can check if your vehicle would have to pay a charge for every ULEZ, LEZ and CAZ in the UK. Simply enter your vehicle's registration above. In addition to a ULEZ check you get everything in our free car check including our vehicle history timeline and our running costs estimator.
London ULEZ map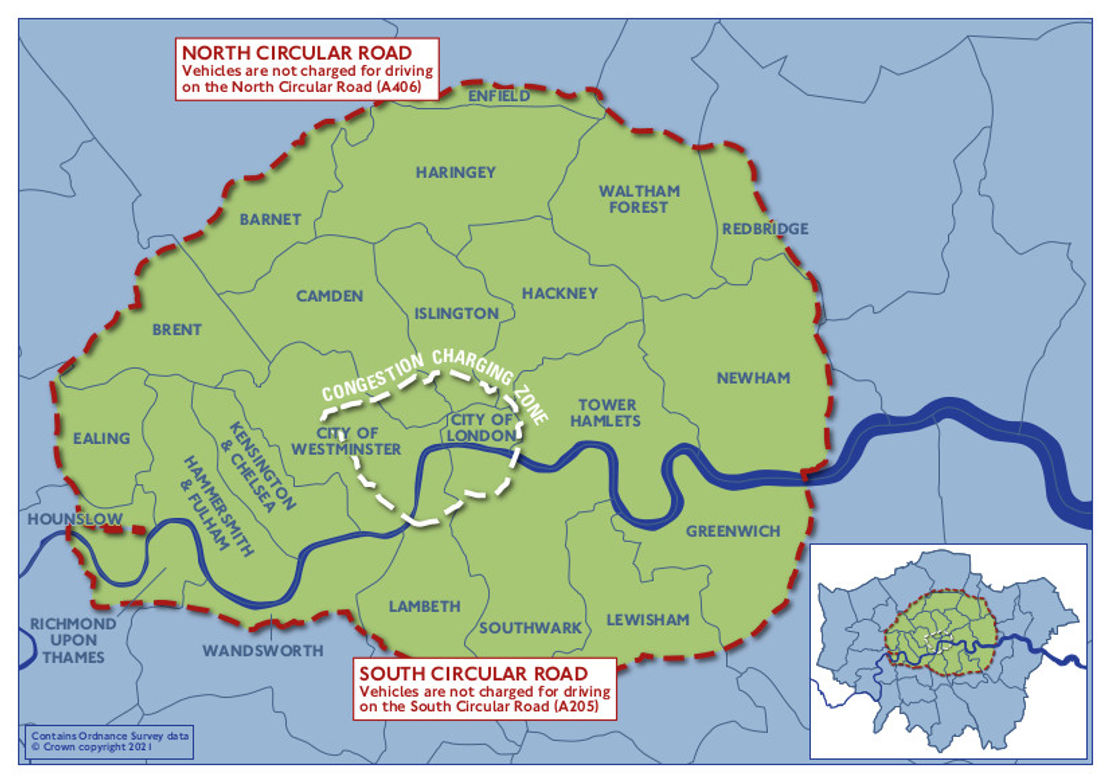 To assist with tidying up London's air, the Ultra Low Emission Zone (ULEZ) works 24 hours per day, 7 days per week, all year long, aside from Christmas Day (25 December). The zone presently covers the area between the North and South Circular Roads. The North Circular (A406) and South Circular (A205) are not in the zone.
Most vehicles need to meet the ULEZ guidelines or you would need to pay the £12.50 everyday charge to drive inside the zone. This includes:
Vehicles, bikes, vans and expert vehicles (up to and including 3.5 tons) and minibusses (up to and including 5 tons)
People living inside the Congestion Charge area (the 100% discount of the daily ULEZ charge has ended)
Lorries, vans and specialist heavy vehicles (over 3.5 tonnes) and buses, minibuses and coaches (over 5 tonnes) do not need to pay. You may need to pay the LEZ charge if the vehicle doesn't meet the LEZ standard.